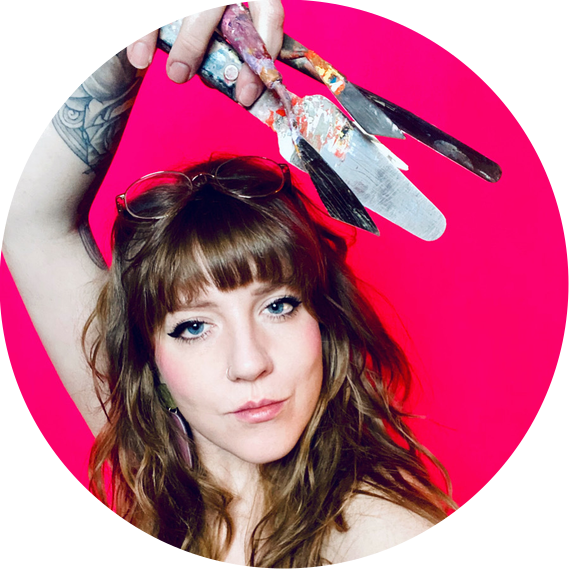 Laura Lewis
Laura Lewis (she/her) is a queer visual artist originally from Kjipuktuk (Halifax, Nova Scotia),
currently based in Treaty 1 Territory (Winnipeg, Manitoba). Laura graduated in 2018 with a
combined degree from NSCAD and the School of Art, University of Manitoba BFA Honours
program. Her conceptual figurative painting practice explores philosophical questions
concerning identity and sexuality. She is currently developing a new body of work involving
local 2SLGBTQIA+ artists with generous funding from Canada Council for The Arts and
Manitoba Arts Council.
Laura is an active member of the local art community. She has recently completed mentorships through both MAWA 2019/2020 and Creative Manitoba 2020/2021. She is the facilitator for MAWA's Critical Painting Perspectives reading group and teaches art classes at the Rainbow
Resource Centre and the Winnipeg Art Gallery.